Local Click and Collect and Delivery! (Lloydminster and Area Only)
Update: Our storefront is open for in person shopping!
Click and Collect: We are continuing click and collect permanently! Yay! Want to order your groceries ahead and pick up on the farm? No problem! Order for pick up Monday-Saturday! Please allow for 1-2 hours for us to process your order! Same day pick up available!

Local Delivery: We are keeping the free local delivery for orders over $25 ! Woohoo! Our current delivery days are as follows!
Tuesday 5-8pm (please have orders in by 3pm to qualify)
Wednesday 11-2pm (please hae orders in by 9am to qualify)
Thursdays 5-8pm (please have orders in by 3pm to qualify)
Fridays 11-2pm (Please have orders in by 9am to qualify)
Featured Products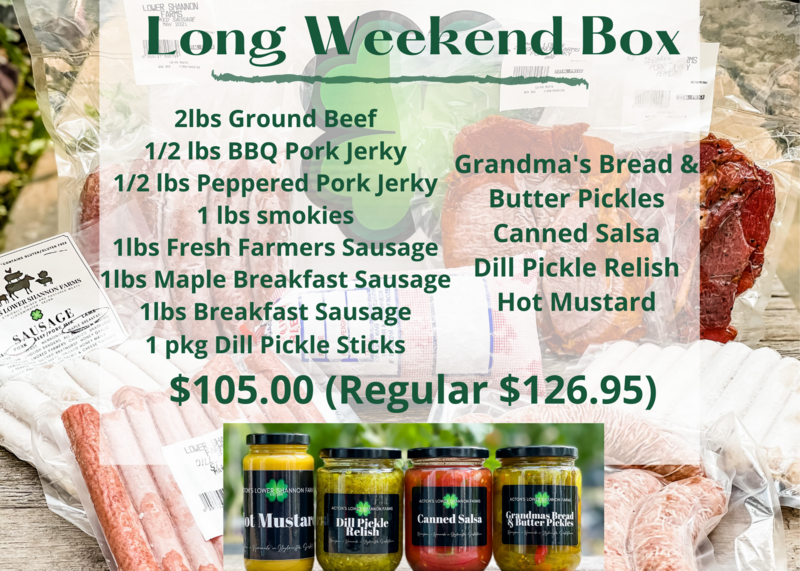 The August Long Weekend Box (Available July 27th)
The August Long Weekend Box (Available July 27th)